Relive Pioneer History
Hi, I'm A.J., and this is Stuhr Museum!
Stuhr Museum's Railroad Town is a recreation of life on the prairie in the 1890s.  Nothing beats a frozen pickle juice from the Silver Dollar — one of my favorite places in Railroad town — on a hot summer day. I may hold the record for most consumed frozen pickle juices in one day. The Railroad Town gazebo is where I had cherry pie up my nose at the pie eating contest during Stuhr's annual Independence Day celebration.
Stuhr Museum's Road Ranch is where I have grown up with my family interpreting what pioneer life was like in the early 1860s, our home away from home. As a Living History Appentice, I help people have a better understanding of history through summer camps and fun special events.
Come see me at Stuhr Museum this summer!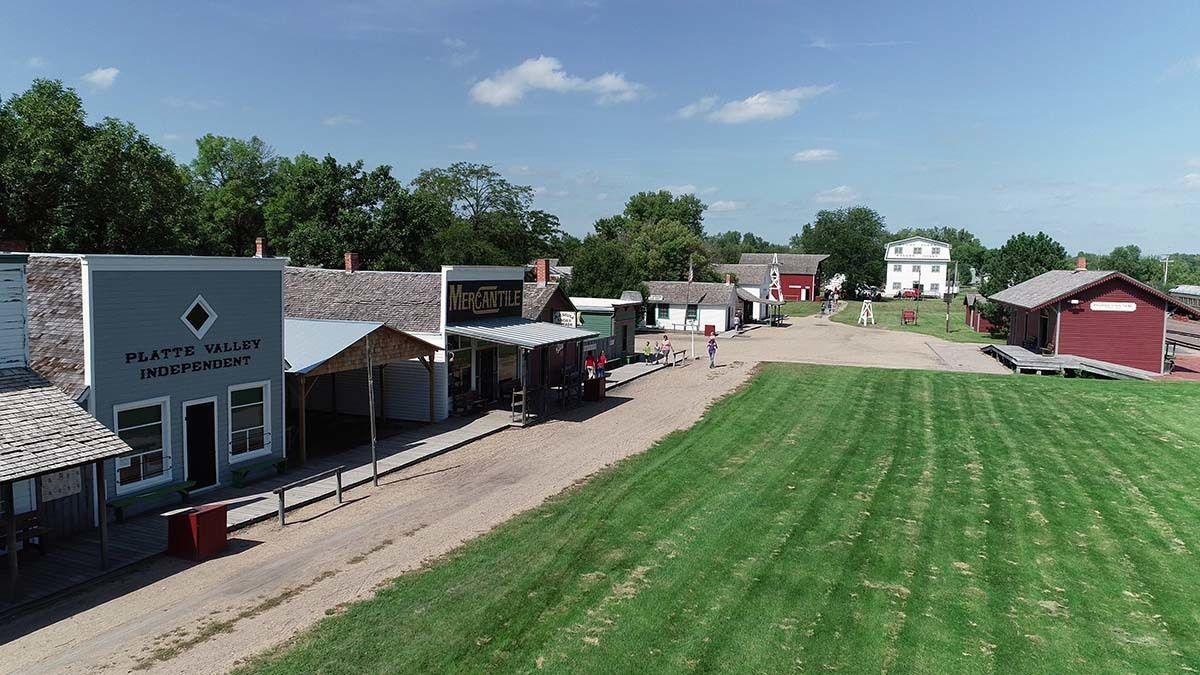 Step into the Story
Every museum tells a story, but Stuhr Museum puts you in the story.
The Washington Post proclaimed it one of America's top 12 Living History Museums. Good Housekeeping magazine ranks Stuhr Museum as one of the top 10 places to relive America's past.
The 200 acre campus boasts spectacular architecture, gardens, and inspiring historical and artistic exhibits. This family friendly outing is sure to please!
The main Stuhr Building was designed by renowned architect Edward Durell Stone. The museum's 1890s Railroad Town is a recreated prairie community populated by costumed interpreters living out the lives of prairie pioneers: cooking on wood stoves, selling wares in the mercantile, crafting in the planing mill, and hammering horseshoes in the blacksmith's shop. Festivals and holiday celebrations are abundant all year round in Railroad Town. 
The museum also cares for collections of artifacts related to prairie life, Native Americans and early farm equipment. Other exhibits include an arboretum, Pawnee Indian earth lodge, a historic church, and pioneer farmstead.
Explore Grand Island, Nebraska
The Fonner Park campus is Central Nebraska's entertainment destination with horse races, a casino, concerts, and family-friendly events.

These lists and articles explore the little things that add up to a grand life in Grand Island, Nebraska.