The Nebraska Springtime Tradition for 70 years
Hi, I'm Chris. and this is Fonner Park! I've grown up here at Fonner Park. My dad left me in the parking lot to learn how to drive. A standard transmission. By myself. I dated a few girls that showed horses here at Fonner Park.
And I watched the thoroughbreds thunder around the track along the railing from on top of my dad's shoulders. I'd eat nachos, and we inevitably saw people we knew from around town. It was always a thrill to get a fifty-cent piece when our horses won.
I have a lot of good memories here. Come and make some of your own!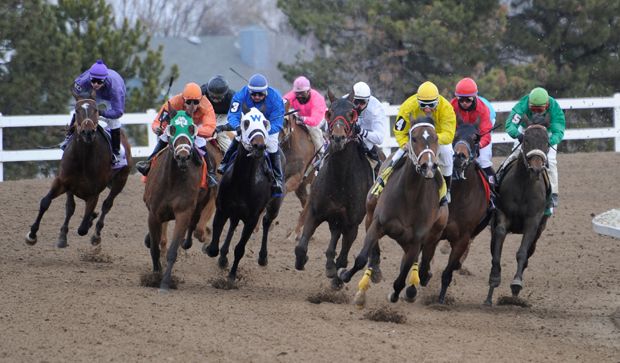 Located in the Fonner Park Concourse, The Nebraska Racing Hall of Fame is made up of memorabilia from Omaha's former AKSARBEN track — including the Jack Van Berg Collection — and from Fonner Park's early years, an especially appropriate location for the collection now that the AKSARBEN Livestock Show relocated to Fonner Park. The collection features trophies, photographs, stories and paraphernalia such as saddles used by winning jockeys. Sculptures and figurines are also in the collection. 
Explore Grand Island, Nebraska
The Fonner Park campus is Central Nebraska's entertainment destination with horse races, a casino, concerts, and family-friendly events.

These lists and articles explore the little things that add up to a grand life in Grand Island, Nebraska.