Up close and personal
Kevin Peterson grew up on an exotic animal farm, and has finally been able to realize his own dream of having a safari of his own. 40 different animals fill the little zoo on the west edge of Grand Island, including 7 endangered species. Many of the animals are rescued or have been rehabilitated and can not be released back into the wild, while others were born to pairs within the safari.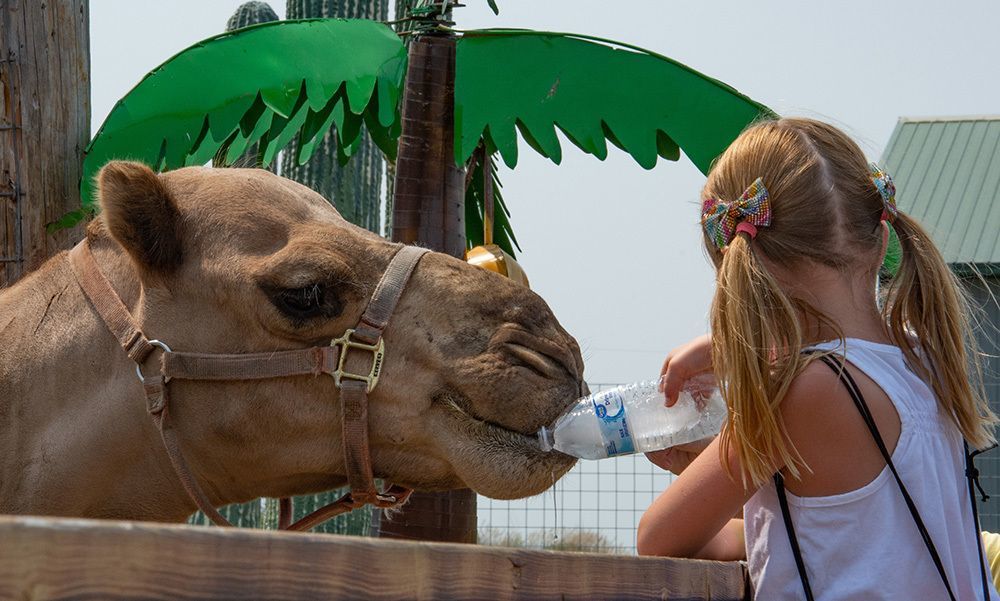 Children (and adults too) love feeding the animals. Bottle feedings of the young animals are a regular occurrence visitors can be a part of. Pete's Safari welcomes groups, regularly giving tours to classrooms or taking their safari on the road to underprivileged neighborhoods around Grand Island. 
Explore Grand Island, Nebraska
The Fonner Park campus is Central Nebraska's entertainment destination with horse races, a casino, concerts, and family-friendly events.

These lists and articles explore the little things that add up to a grand life in Grand Island, Nebraska.