Experience the migration on two wheels
Explore the annual Sandhill Crane migration by bicycle March 26th, 2022, near Grand Island Nebraska.
These will be free, self-supported rides consisting of two paved routes. Start and finish will be from the same locations.
Sandhill Cranes migrate north every spring. About 80% of the world's population of sandhill cranes converge in Central Nebraska along the Platte River from Grand Island to Kearney. At the peak in mid March, more than half-a-million birds can be in the river valley at one time. Experiencing the migration by bicycle allows you to be more intimately connected with nature and this migration.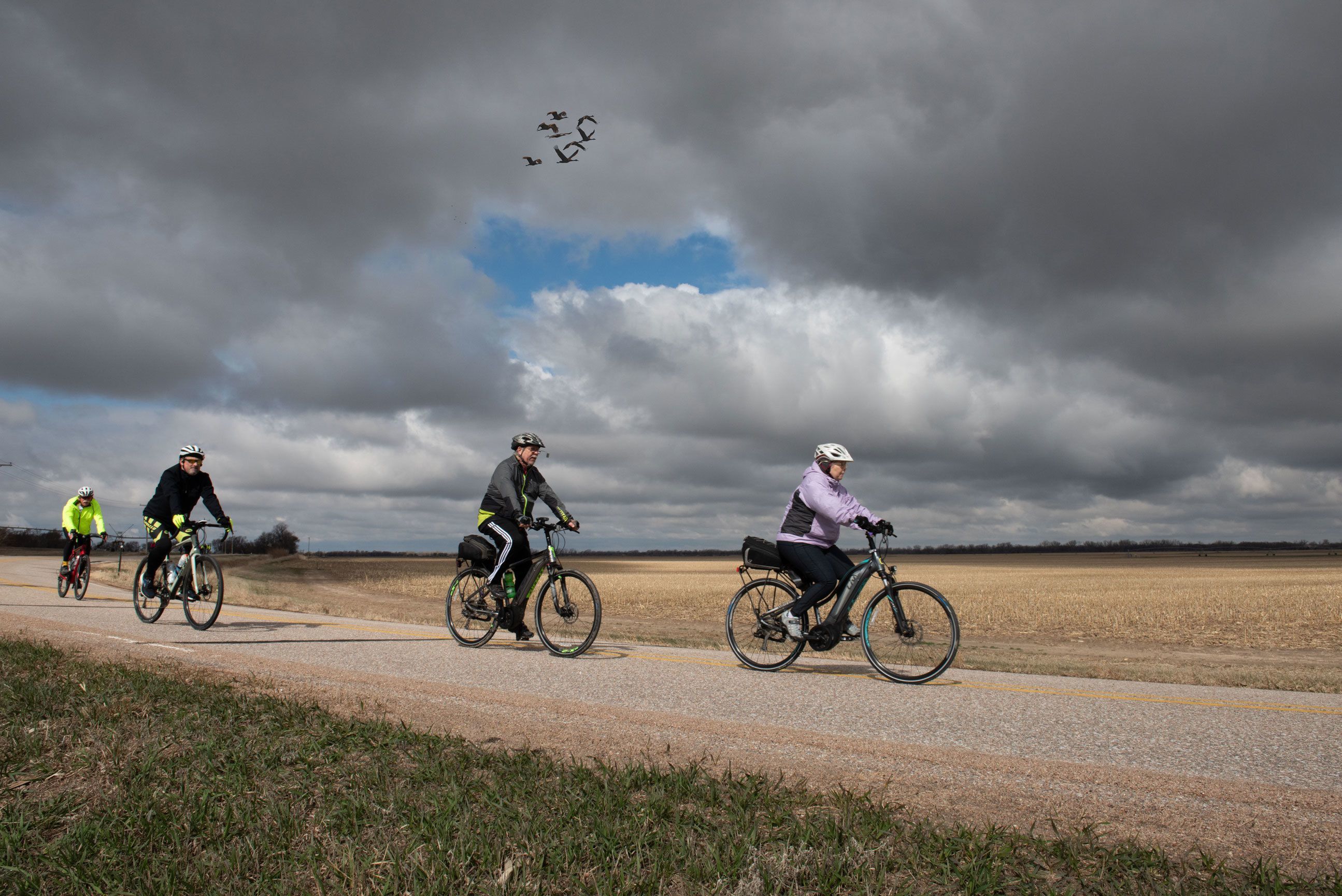 This year the 42-mile Grand Island route starts at Stuhr Museum. From the museum, cyclists will trek out via Grand Island's bicycle trail, through Hall County Park, and then on to the open road heading west. This route takes riders on a tour of Hall County farmland where Sandhill Cranes dance and feed during the daytime. We'll ride past historic markers on the way to the Crane Trust Nature & Visitor Center where we'll meet up with riders that started in Doniphan, Nebraska.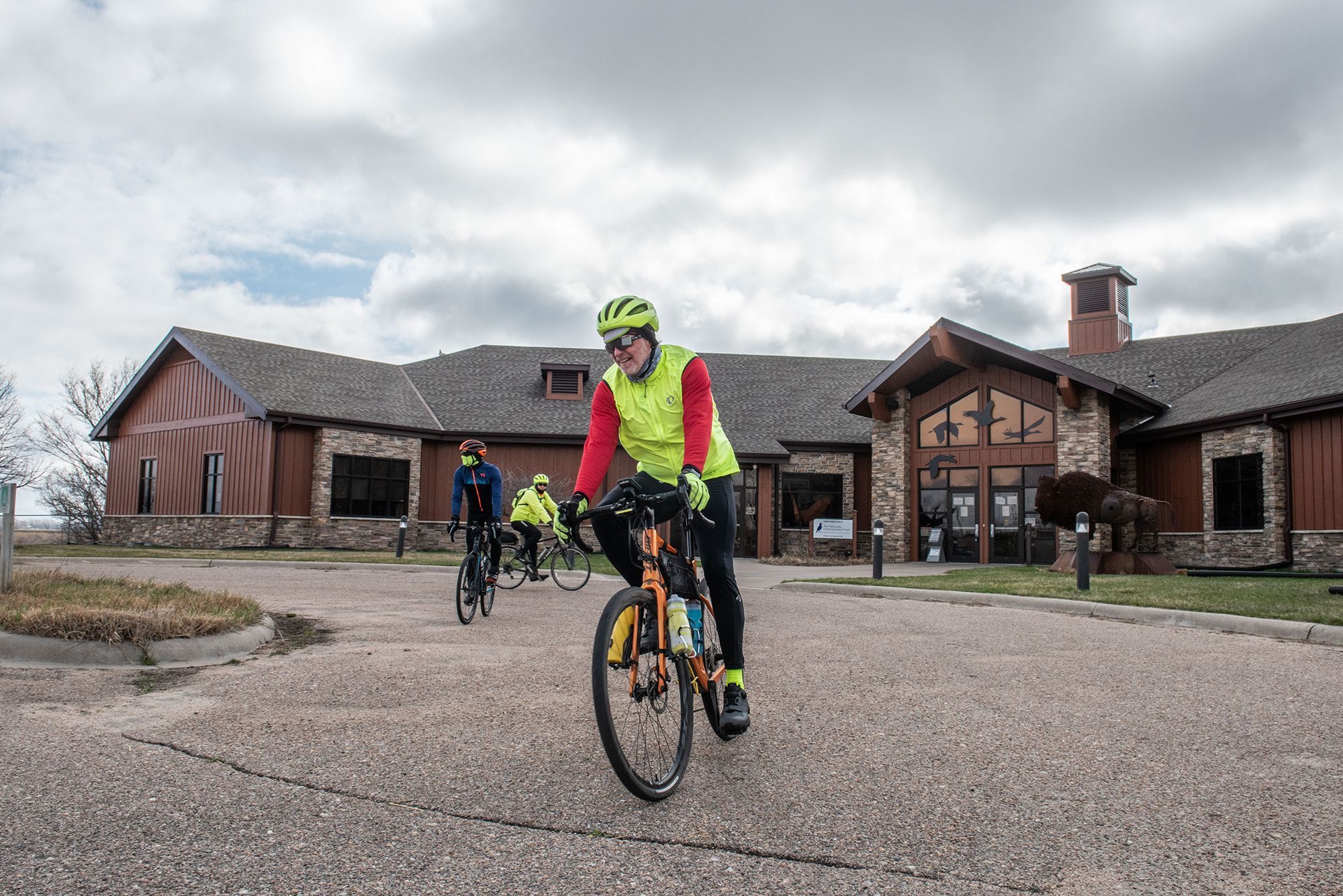 The shorter, 22-mile Doniphan route keeps bicyclists on hard surfaces. From Doniphan, riders will roll out along Platte River Road, one of the most popular stretches in Hall County for viewing Sandhill Cranes during the later morning and afternoon. This route also takes you by several historic sites including markers for the Martin Brothers, the Conflict of 1867, the Campbell Cemetery Marker, the Old Fort Kearney Road Marker, and in Doniphan the St Joesph & Grand Island Railroad marker. At Alda Road and Shoemaker Island Road there's a nice observation deck and public parking.  
At Doniphan, there's a chance to refuel at a convenience store, but if your timing is right on a Saturday check out the Red Bird Bakery for tasty treats or the Blue Rock Coffee Company for your java needs.
Explore Grand Island, Nebraska