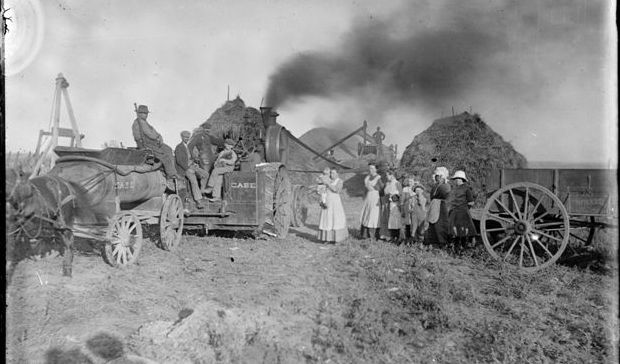 In 1857, a group of settlers funded by an outfit in Iowa founded Grand Island City hoping that the railroad would come through. The first years were difficult, and the original backers of the venture eventually went belly-up, but the settlers stuck it out in their cabins along the Platte River.
Fulfilling the hopes and dreams of the original settlement backers, the Union Pacific Railroad arrived in 1866. The transcontinental railroad was finished in 1869, connecting New York and California with Grand Island, Nebraska, right in the middle. The railroad re-platted the community a few miles west of the original settlement, and in 1872 Grand Island was incorporated.
So in 2007, we celebrated the first 150th anniversary of our community's original settlement, and in 2022 we celebrated the 150th anniversary of Grand Island's incorporation.
What can we say, we like a party! The final celebration of our second 150th anniversary as a city will be a 2023 Fourth of July fireworks display.