The Nebraska Springtime Tradition
Fonner Park, Nebraska's premier horse racing track, features live thoroughbred horse races every day from mid-February through early May, keno and year-round nationwide simulcasting.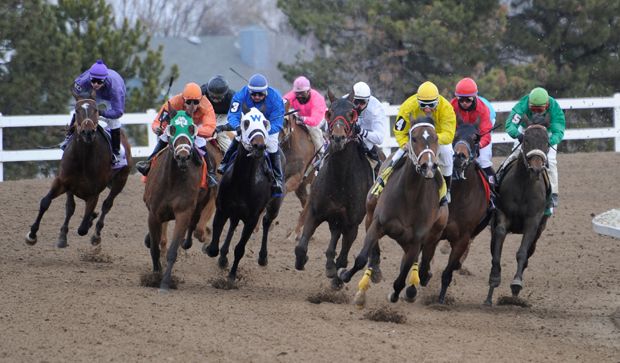 Located in the Fonner Park Concourse, The Nebraska Racing Hall of Fame is made up of memorabilia from Omaha's former AKSARBEN track — including the Jack Van Berg Collection — and from Fonner Park's early years, an especially appropriate location for the collection now that the AKSARBEN Livestock Show relocated to Fonner Park. The collection features trophies, photographs, stories and paraphernalia such as saddles used by winning jockeys. Sculptures and figurines are also in the collection. 
Explore Grand Island, Nebraska