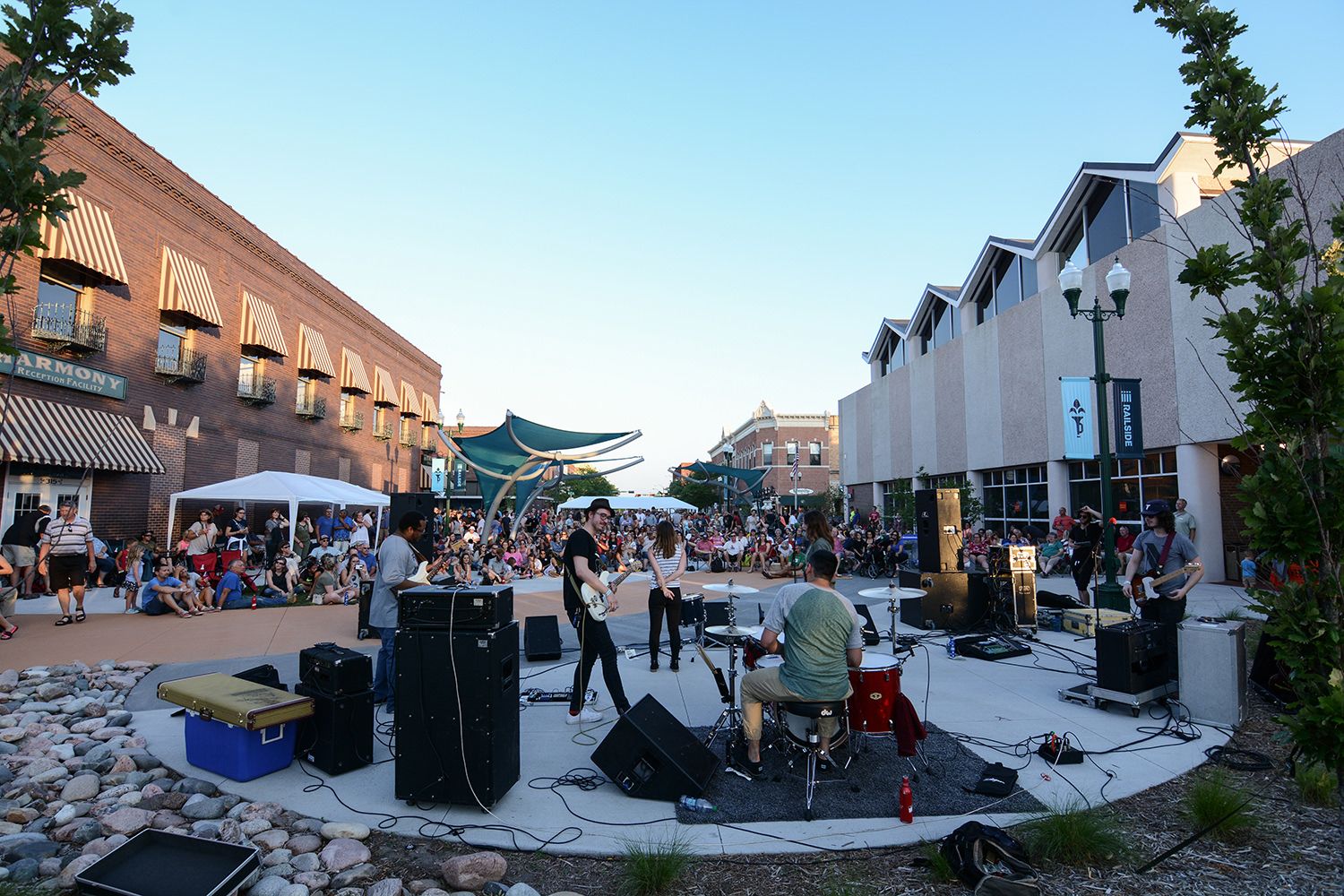 Hear Grand Island will return to Railside this summer. The concert series, which exceeded the expectations of its bands, planners, and sponsors last year, will feature Nebraska artists playing exclusively original music in a wide variety of genres, from rock to reggae and folk to funk if 2016's series was any indication.
Sharena Anson and Brent Lindner – both Railside restaurateurs – worked with Hear Nebraska to bring the series to Grand Island last year. The series brought different musicians to the recently renovated Railside Plaza each Friday from June through August.
Hear Nebraska will fine-tune the events this year with plans for longer evenings of music, a continued focus on Grand Island artists, a covered stage, and more vendors. Last year's evenings of two bands will be expanded to three.
One of the hopes for Hear Grand Island is that it continues to act as a catalyst for the music scene in Grand Island. After the first Good Living Tour in 2015, a Grand Island high school student told Hear Nebraska he was inspired to become actively involved in promoting music locally because of the concert.
A lot of visitors in our city ask the Grand Island Convention & Visitors Bureau where they can hear live music, and the overwhelming success of Hear Grand Island last year shows how interested locals are in the same thing.
Other venues regularly featuring live music include but are not limited to the Heartland Events Center, The Chocolate Bar, The Glass Bar, and Stueby's Alibi Lounge.